Buy Instagram Story Poll Votes
Safe & Easy Payment Methods
30-Days Refill Guarantee
No Password Required
Private & Fast Service
Money-Back Guarantee
Satisfaction Guarantee
Support 24/7
100
Story Poll Votes
High Quality
Instant Start
From Real Users
Delivery time – 1-12 hours
250
Story Poll Votes
High Quality
Instant Start
From Real Users
Delivery time – 1-12 hours
500
Story Poll Votes
High Quality
Instant Start
From Real Users
Delivery time – 1-12 hours
1000
Story Poll Votes
High Quality
Instant Start
From Real Users
Delivery time – 1-12 hours
2500
Story Poll Votes
High Quality
Instant Start
From Real Users
Delivery time – 1-24 hours
5000
Story Poll Votes
High Quality
Instant Start
From Real Users
Delivery time – 1-24 hours
7500
Story Poll Votes
High Quality
Instant Start
From Real Users
Delivery time – 1-24 hours
10000
Story Poll Votes
High Quality
Instant Start
From Real Users
Delivery time – 1-24 hours
15000
Story Poll Votes
High Quality
Instant Start
From Real Users
Delivery time – 1-24 hours
20000
Story Poll Votes
High Quality
Instant Start
From Real Users
Delivery time – 1-48 hours
How to Launch Your Instagram Rating
1
Pick Up from Our Packs
Choose from the available number of votes you'd like to order for your story polls.
2
Provide Us With Your Account Details and Payment Method
Indicate the URL of your account and the story poll you wish the votes to be added. Proceed to the payment method.
3
Get Your Order
Stay patient for some time until we proceed your order manually.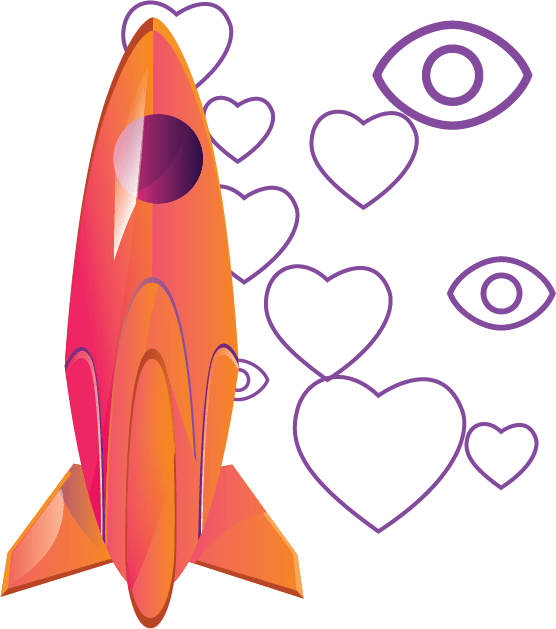 What are Instagram Story Poll Votes and How Does it Work?
With the introduction of IG Story polls, it lets you seek votes in a two-answer question that keeps viewers engaged. But you need this type of engagement to really benefit your account, so many people decide to buy votes for Instagram polls. This interactive sticker is only accessible via story and allows two poll options (which are customizable). Within 24 hours, the story and poll disappear, but you can still access it with the result of votes in archives. You can also add it to your highlights. Because of this setup, the more votes you have, the better results you will get.
What is the Significance of Buying IG Poll Votes for Your Account?
This feature is important for several results:
It's possible to use them to measure public opinion and give you ideas about future material that will get a lot of hits.
Polls attract the audience's attention, important for Insta's algorithms to increase engagement.
Getting responses organically can be difficult in the busy online world of IG, especially for newer accounts or those that don't have millions of followers yet.
Instagram votes inquire directly into the opinions of the target audience, increasing responses.
You can gain knowledge and valuable insights about your target audience that you can use to make future decisions for your account—it's like market research!
If you post a poll and don't get many responses, it can reflect poorly on your profile to both Insta's algorithms and your existing audience. Fortunately, you can avoid this problem by buying votes.
You can use them to advertise future contests—for example, "Which prize would you rather win?"
What are the Advantages of Paying For Votes for IG Stories Poll and How Can It Be Used in Promotion?
When you buy Instagram story votes, there are some great benefits:
Each opinion poll helps you research your market based on the percent of votes for each option.
You can then use future polls to refine your options further, and always provide your followers what they want most.
If you use Insta for business, you can find out how people feel about a particular product, either one that's out or even a planned future release.
Are you an influencer? You can use polls on your account to do all of the above for businesses that hire you! Of course, the more votes you have on previous polls, the more valuable your service will be to potential clients.
Increase the variety and enthusiasm in your feed.
Show your audience how much you value their opinions and input.
Significantly increase interaction (great for those Insta algorithms that determine the number of users who see your content in their feed).
Keep viewers coming back to your profile to see poll results.
Work towards a better rank on IG, which in turn helps more people see your content.
Where to Purchase Cheap Votes on an Instagram Story and Why Should You Choose BuyTopLikes.com as Your Promotion Partner?
Both the best and cheapest place to buy IG story votes is our site. In addition to getting interactions with real, genuine users, we at BuytopLikes.com also offer very competitive pricing. The delivery process is easy, fast, and confidential. For a low price, your quality voters will have unique worldwide IP addresses, including India, the US, the UK, Canada, Australia, etc., and other countries where Instagram is available. That's because they're all legit users—no bots or fake accounts.
Unlike with other services, you never have to worry that Insta will notice a bunch of bots voted in your latest story question. Our low-cost service is also guaranteed—if you don't receive the number of answers as ordered, just contact us, and we'll fix it or refund your purchase. That makes us the safest, cheapest way to get question responses for sale.
How can you Purchase Real Instagram Poll Votes? – Follow these steps
First, you'll need to publish a story with a poll.
Go to BuyTopLikes.com, choose Story Poll, and select how many replies you want.
Then fill out the form with which answer you want people to vote for (Insert the link with the right or left option.)
Link Example for Option 1: USERNAME?vote=1
Link Example for Option 2: USERNAME?vote=2
After making your choices, you'll enter your payment info and email for confirmation—that's it, no personal info required.
Your answers should start to come in instantly, and continue in an oganic, gradual fashion that will look realistic to your audience.
Is it Safe to Pay For Answers to Your IG Question?
Because all our targeted users are real, it's very safe to buy Instagram story poll votes. IG doesn't actually care if you pay people to vote, or to engage a certain way. However, they hate bots, which clog up the site, create a lot of spam and headaches, and generally worsen the user experience. So Insta spends a lot of time banning bots—and people who have a lot of interaction from them. They do this to discourage people from paying fake accounts to engage with them. Since we never use fake or bot accounts, there is nothing to be worried about when you gain responses throughout the site.
Other Services You Might Like
FAQs

Is buying Stories Poll Replies Legal?
Absolutely. There's nothing illegal about buying more Instagram responses, and IG itself doesn't forbid it in their user agreement, they just don't want you buying from bots.

Does Someone know if I pay for Poll votes on Instagram?
No, there's no way of knowing if you paid someone who voted. Regarding IG, they will only be suspicious if they notice a voter is exhibiting bot-like behavior, but we only use genuine, real, active accounts, this isn't a problem. BuyTopLikes.com is the safest option when you want to buy votes for IG poll.

Is There A Chance Instagram Will Ban Or Suspend My Account for Purchasing This Type of Engagement?
No, your instant results won't cause Insta to ban you because all your responses are from real accounts.

Can I Buy Cheap Poll Votes to IG Story if my account is set to private?
No, your account will need to be set to public until your order is fully delivered, so our users can get to your poll options and respond. After that you can set it back to private if you like.

Do I Need To Give My Password?
No, and you should be very alarmed if a website selling votes asks for your password. Never give out your password. You don't need it to vote in other people's polls, and neither do our users.

What payment options does your company accept?
We accept all major credit cards backed by VISA, Mastercard, or AmEX, Discover. You can also use Google or Apple Pay to pay for your order.

How soon can I expect delivery of IG Story Answers I ordered?
Instantly. Orders start to fill right after your payment is accepted, and usually complete within a few hours. They do come in gradually so they look more realistic to your viewers than if they all appeared at once in bulk.

Can I Buy Responses For Polls Launched By Other People On Instagram?
Sure, you have the option of adding votes to every poll that you want. This is helpful if you want to put a poll on a client's account and purchase votes, or any other situation where you want to get votes for someone else.

Do you have a guarantee and will I be able to get a refund?
Yes, we work hard to make sure your order is guaranteed to be delivered as described. So if for some reason you don't get all your votes before the poll closes, we will refund you. Just contact us at support@buytoplikes.com with your order confirmation info and we'll take care of it.
Can't find suitable package?
Create your own custom plan!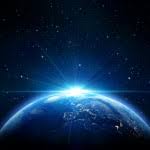 So, IG polls are my favorite game to play with my audience, which increases the percent of my engagement rate dramatically. And I like to purchase some boost from this service because this is a cheap way to jumpstart the game and get gradual growth of my analytics! Thanks to supps for solving my questions in a blink of an eye! Love when everything works perfectly!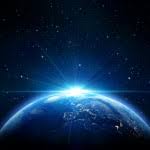 One of the methods to make the insta public more active is to put a poll on stories. honestly, my first experience was quite negative, but then i was recommended to use this feature to buy Instagram story poll votes, which would encourage my followers to tap as well. The cost was really low enough and i have made a purchase! Now i can honestly say - this is the best place to push your progress on ig forward!!!i think i am coming back soon for some likes as well!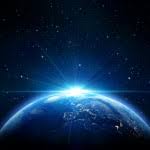 To make a connection with my potential customers a little stronger, I have ordered here some votes for polls in stories. The result was very pleasing for me - fast, yet organic growth is detected in my analytical tools, and I can't be happier with it! guys, the price is magically low, and this is a chance to establish your brand with many methods quickly. I would recommend this service to anyone who is in need of breaking the competition in any industry!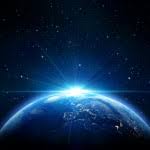 IG Story Polls are a thing now! I like creating them and watching the dynamics. However, sometimes I like to add vote numbers artificially to provoke a kind of contest for my followers. Of course, to heat things up I use paid service - buytoplikes.com is my favorite because the delivery is so smooth it looks really organic! Good luck guys and thanks for such a wonderful service range!
Our Advantages

Warranty
Our service received many positive feedbacks, one of the main reasons being our security measures. We follow all the legal policies and don't gather any sensitive information. Moreover, all our payment methods are 100% secure.

Fast Order
We value your busy time, that's why we created the ordering process that takes only a couple of minutes. To order the votes, you literally need to take only three steps. The delivery time is also quick, and after confirmation, you'll immediately start receiving votes to your poll.

Quick Delivery
The delivery of votes starts shortly after we receive your order confirmation. We understand how important for you to receive the votes to the poll that has a limited time. That's why delivering your order quickly is our priority.

24/7 Support
We have a team of specialists that are available at any time. Contact our support from the main page when you place the order or for any other questions. We will be glad to assist you day and night.

100% Guarantee
We provide only high-quality votes from real users, and we guarantee to deliver every order on time. We care about our customers; that's why we're able to assist you on every step of your order journey.

Best Quality
All the services we provide are of high quality. This also applies to votes. Your poll will receive votes from real people and accounts, so everything will look organic. We always follow Instagram policy, so don't expect from us any breaches or bots.
Q&A
Just give us your username and expect real poll votes coming to your stories. We never ask for your password or offer to pass registration to make a purchase.