Buy Instagram Mentions
Safe & Easy Payment Methods
30-Days Refund & Refill Guarantee
Cheap & Fast Service
Non Drop
from Real Users
No Password & Login Required
Customer Support 24/7
10000
Mentions
100% Safe Service
Tags in Comments
No Password Required
Delivery time (1-2 Days)
15000
Mentions
100% Safe Service
Tags in Comments
No Password Required
Delivery time (1-2 Days)
20000
Mentions
100% Safe Service
Tags in Comments
No Password Required
Delivery time (1-3 Days)
25000
Mentions
100% Safe Service
Tags in Comments
No Password Required
Delivery time (2-4 Days)
30000
Mentions
100% Safe Service
Tags in Comments
No Password Required
Delivery time (3-7 Days)
50000
Mentions
100% Safe Service
Tags in Comments
No Password Required
Delivery time (4-9 Days)
100000
Mentions
100% Safe Service
Tags in Comments
No Password Required
Delivery time (1-2 Weeks)
What are Instagram mentions, and why are they so necessary to purchase?
Mentions occur any time someone types out your username with the @ symbol ahead of it, essentially tagging you on the post in question, or in the replies. These tags make you more visible to others, and so does receiving tags in your own post replies, so it can be very helpful to buy Instagram mentions. When you do this, more users will notice you and visit your content, improving other engagement metrics like number of replies. You'll also increase traffic to your page and gain more followers and hearts as users see and like your content.
Who often buys Instagram mentions, and why should you consider doing that too?
Many kinds of people benefit when they buy mentions on Instagram, including businesspeople or brand managers, bloggers, writers, artists, actors, other performers, influencers, and anyone working to build their personal brand. These are just a few of the great reason to add more mentions on IG:
Sometimes you work hard and create a great post, but no one sees it and that's frustrating. Insta's algorithms favor already-popular content, so it can be difficult to get eyes on your posts if you don't have a huge following. By purchasing cheap Instagram mentions, you'll help more people actually find your fantastic content.
Attracting customers for your niche is easier with more mentions, and you can target users for a specific niche, such as romance books or science fiction movies.
Brand or profile awareness increases as more people see your username and check out your posts.
Attracting targeted views and engagement will help you gain an advantage over competitors who may otherwise be posting content the same way you are.
How does buying Instagram mentions happen?
This process brings attention to your posts by adding tags to your mentions. First you'll decide what post you want to call attention to. Then you'll choose a popular competitor and our real users will tag its followers in your post replies. The tagged users receive a notification and go to your post to view it, giving them a chance to appreciate your content and respond to the tag.
How do you choose the competitor?
Choosing the right competitor for targeted mentions for Instagram is very important. You'll want to pick someone who has a large following (of at least as many fans as the number of tags you want), but not just any random big account – you want someone whose target market matches up with yours. For example, if your niche is home décor, you'll want to choose someone in that space. To get the most out of buying real mentions, you should also post new content every day, so as your audience grows they'll see and like more of your content. This helps to promote organic growth as well.
What Benefits Do You Stand to Get from Buying legal IG Tags?
Here are just a few of the great advantages you'll receive when you buy Instagram mentions cheap:
You'll have much faster growth on Instagram than you would with a standard approach of making great content and hoping people see and like it.
Your account credibility will look better because you'll have more views and engagement.
As more people look at your posts, Insta will recognize them as popular and place them in more user feeds, which will attract even more new followers.
You'll have an advantage over competitors who are relying solely on organic growth.
Additionally, you'll get an instant boost to your profile views and other metrics that improve your ranking with IG's algorithms.
How effective is it to buy mentions for a business or branding profile?
One very useful way to ramp up a business or brand account is to buy IG mentions cheap. It's more cost effective than advertising on Insta and will help you improve your account's reputation fast. Both your profile and your business will benefit from improved name recognition as more people see your account and content. You'll also get an increase in leads and conversions from Insta. However, all of these things work best when you have really good, enjoyable content, so be sure to put some time into creating fun or informative posts that speak to your target market.
Where should you buy this exclusive service and why is Buytoplikes.com the best choice?
BuyTopLikes.com is the best place to get mentions tags for many reasons:
Our team is run by real social media specialists who know what you need to get ahead on IG.
Every comment comes from a real, genuine account – we never use bot or fake profiles.
We have low price and package options to fit all budgets, so nearly anyone can benefit from tagged comments.
The delivery is easy and fast, starting almost immediately after payment is received.
Unlike other services, BuyTopLikes.com is safe and secure. We only have real users so IG can't punish your account, there is no password required, and our website is encrypted.
We don't store any sensitive data and only ask for your email to confirm your order.
Your results are tangible and guaranteed for 30 days.
How can you buy Real IG mentions for the first time? – Follow these steps
Getting your first mention (and many more) is very simple when you use these steps:
Go to BuyToplikes.com and choose the selection for Instagram mentions, then choose the number you want.
Enter your username and select the post you want us to tag.
Next you'll pay for your selection with a credit card or Google or Apple Pay – no PayPal needed. We'll ask for your email address so we can confirm your order, then our first tags should start to show up right away.
Mentions from real, legit accounts will continue to come in a gradual, natural-looking way until your order is fulfilled. Depending on the order size this may take a few hours to a day or two.
How Much Would Buying Mentions the cheapest way Cost you?​
We have many different package sizes so there is a low cost option for everyone. Prices may change with the season, but on average you can get 10000 mentions for $128.99.
Is it really safe to purchase tags?
Yes, because all our tags come from real, active users. IG only bans people who have too many replies from accounts they identify as bots or fakes. Because we never use bots, our mentions are legitimate and don't set off any alarms for the website.
FAQs

Is Purchasing Custom Instagram Mentions Legit?
Yes, because all our tagged comments are from real users. Only fake account mentions are not legitimate, and we never do those.

Can I Receive My Order Immediately After Placing It and When will I start seeing results?
You will start to see results immediately after purchasing. As more real users come online, more tagged responses will appear, until the full amount has been delivered. How long it takes depends on the size of the order, with larger amounts taking a little longer. This delivery process looks organic and authentic to anyone watching your account.

Can Instagram detect that I paid for more IG mentions?
No, because they are all from real users. IG has no way of knowing if these users are paid, and they don't even care if they are. Really – Insta only has a problem with people paying bot or fake accounts for engagement. It doesn't matter to them if real people get paid.

Will I get banned if I buy tags?
No, Instagram only bans bots and people who get a lot of engagement from bots. Since we never use bots, you have nothing to worry about.

Can I spread mentions between several IG posts?
This feature is not available. However, you can make a separate order for a different post.

Is Each Instagram Mention Included in Your Package Genuine?
Yes, because 100 percent of our users are real. There is no possibility of any of your comments being from fake sources.

For how long will the paid mentions be available?
We offer a 30-day no drop guarantee, so if you lose any tags in that time, just contact support@buytoplikes.com. Our customer service representatives will replace them for you at no extra charge.

Can I Buy Instagram Impressions Package Multiple Times?
Yes. This is a great idea to maximize exposure or keep your momentum going. If your growth starts to slow down or plateau, buy another package for your latest post or story and this will help get things going again.

Will people know that I'm going to buy IG mentions?
Not unless you decide to tell them. Because all our commentors are real, there is no way for anyone to know you paid for them.

Do you have a guarantee and will I be able to get a refund online?
Our high quality service is guaranteed to be delivered as described on our website. If you feel this hasn't happened, we will fix the problem or issue you a refund. Please check the time estimate on your confirmation email to ensure that your order is complete, then contact support@buytoplikes.com for assistance.

What countries can you buy custom tags in?
Any country you want. We offer our service in most countries where you can get IG, including the US, the UK, Australia, India, Nigeria, Canada, Pakistan, and many others.
Can't find suitable package?
Create your own custom plan!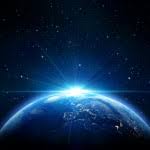 If you want to be popular, you must consider buying a real reply pack. I was skeptical about this idea too, but my friend told me that this purchase helped her grow her audience. She said this is the safest method to get promoted quickly. I decided to try too! I bought a small package from SocialsGrow. The delivery was really instant but was lasting for some time so that it doesn't look weird to Insta. All the replies I got were genuine. Gotta try some more packs!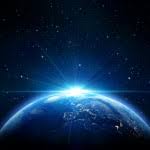 Thank you for quality cheap IG mentions! Paid promotion is really a great legal way to become popular in the shortest time possible. Every comment I got was from real active accounts. However, if you are going to pay, you should do it without PayPal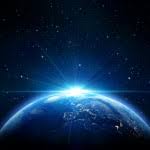 At first, I thought that buying a targeted mention pack would be of no use for my account. I am ordering from this site not for the first time, but this package was something unusual. After all, I thought, "why not?" and chose the cheapest one. Everything went great as always with gradual delivery and organic growth. Paying for mentions appeared to be quite a good idea!
Simply enter your username, select your photos and see the likes come in.
No registration or password required!