Buy Instagram Story Views
Safe & Easy Payment Methods
30-Days Refill Guarantee
Legit & Fast Service
Non Drop, No Unfollow
Money-Back Guarantee
From Real Users
Customer Support 24/7
100
Story Views
High Quality
Instant Start
No Password Required
Delivery Time 1-12 hours
250
Story Views
High Quality
Instant Start
No Password Required
Delivery Time 1-12 hours
500
Story Views
High Quality
Instant Start
No Password Required
Delivery Time 1-12 hours
1000
Story Views
High Quality
Instant Start
No Password Required
Delivery Time 1-12 hours
2500
Story Views
High Quality
Instant Start
No Password Required
Delivery Time 1-12 hours
5000
Story Views
High Quality
Instant Start
No Password Required
Delivery Time 1-12 hours
10000
Story Views
High Quality
Instant Start
No Password Required
Delivery Time 1-12 hours
Why Would You Buy Instagram Story Views with Fast Delivery and What Are They?
You probably already know that views on Instagram matter a great deal. For success on IG, you need positive engagement across various metrics. How many story viewers you get is part of that.
These days people tend to watch more stories than posts in their free time. Getting more people to watch your stories on this platform is one of the better things you can do from a marketing standpoint. These act like mini-commercials or customer touch points for your company, personal branding, services, and products.
That's why you should definitely consider buying cheap Instagram story views packages. This purchase helps you to expand the account and raises your organic numbers when you have no experience in it or you're always out of time. Also, If your viewership stays stagnant and it's hard to gain it organically.
By getting paid view packages, your offerings get posted more prominently in the story feed. This makes it likely that people will watch them. This translates to good analytics, which you need if you want to advertise and partner with other companies, brands and influencers.
Who Would Pay For IG Story Activity and How Does It Work?
Several individuals and entities might buy real Instagram story views. They include:
Social media influencers, bloggers and experts who need to improve their account stats and analytic performance
Various businesses, agencies and particularly those who are about to have a sale or launch a new product, event
Companies that are starting on the IG platform and don't have much of a following
If you buy story views on Instagram, they are for the last story on your account. At BuyTopLikes you are able to buy different number of views to new stories that you upload into your feed.
Twenty-four hours after adding it in, the story disappears from your account, along with both the views we gave you and any organic ones you have accrued. This is the way the IG algorithm works. It's extremely valuable to purchase this service for the time your story is up.
What Are the Benefits of Boosting Views on Stories? How Do You Use This Fast Promotional Technique?
There are great benefits when you decide to buy from BuyTopLikes. Keep in mind, also, that all the cheap story views we send you come from real, active accounts. This practice:
Leads to higher followers counts and more likes.
Gets you more story impressions, shares, and other engagement from your followers.
Increases stats and improves ratings, which means that businesses, bloggers or influencers will pay attention to you.
Boosts sales and increase incomes.
Expands personal or business brand recognition and online credibility.
Gives instant results that save you the time you'd have to spend building an organic following.
As far as doing this for promotional efforts:
You can create intriguing content in your stories that your followers will enjoy.
You can come up with quizzes that showcase what your brand is about.
You might hold Q-and-A sessions that reveal your brand's ideals and mission statement.
In other words, do your best to create a buzz around your content. This technique can build loyalty to your account if you connect with each potential customer and follower.
Where Would You Buy Views for Instagram Stories and Why You have to Choose BuyTopLikes.com as Your Story Promotion Partner?
There is no doubt that for safe, instant credibility, you've got to partner with our website. With BuyTopLikes.com, you get advantages that aren't there with our competitors.
For instance, we only fill each order from real and legit IG accounts. We use no bots, which is something other companies do. Without bots, you can be sure you're getting genuine, quality engagement.
This is among the most cost-effective campaign strategies possible on social media. You get more value for the price than just about anything else you might do to attract attention. This is a cheap way to get noticed. If you want more Instagram engagement on a shoestring budget, there's no better option.
How Would You Gain Cheap Instagram Story Views?
If you're ready to get a package from here on the site, it's easy to do, and it's certain to work.
You start by selecting the viewership package you want.
Then give us the relevant link to your IG account.
You'll provide us with your credit card number for payment.
Next up, we'll need an email address to confirm your order.
As soon as you finish and pay for your order, you'll start to see the first of your new story views. The delivery starts instantly.
We also do not collect any sensitive information, such as your account password. We provide a completely safe and secure service. And every view you get comes from real accounts. We have a strict no bot policy.
Is It Safe to Get a Delivery of Targeted, Cheap Story Views?
Not only is ours the cheapest way to get the bulk increase you want, but it's also the safest. That's because there's nothing illegal about what we do.
IG will never ban or flag your account if you get one of our packages because, without bot deliveries, it can never tell that what you're getting isn't organic engagement. This gradual spread of your influence conforms to IG best practices.
We know how to deliver a viewership increase from only real accounts, and it never appears artificial. That's how one stays in IG's good graces and attracts new, enthusiastic fans to any company or influencer.
Other Services You Might Like
FAQs

Is This Legal to Buy IG Story Views?
There are no rules and laws that say that it's illegal to buy story viewers or other social media signals. Also, IG itself can ban only fake accounts but it doesn't forbid users from purchasing instant story views. As your account is real and we send viewership only from genuine users, there is nothing for you to worry about getting into any trouble with either the police or the IG algorithm. It's a common practice in which many companies engage.

How Does a Video View Service and a Story View Service Differ?
These are both excellent things to buy from a marketing standpoint. The only difference is that you're buying viewership for your videos with one option, and with the other, you're getting them for the stories you post.

Can IG Tell if I Buy Story Views for Instagram?
Both male and female IG users ask us this question. It's a highlight of our service that where we offer viewership packages for sale, the platform can never tell the difference between organic views and those we deliver. It's like an emoji: it always appears genuine.

If I Do This, Can My Account Get Banned?
For someone to get banned, they'd need to buy a package with views from lots of bots or inactive accounts or somehow violate IG terms. That's not something we do, so you don't need to be concerned with IG banning your account.

Can I Buy This Service If I Set My Account to Private?
If you want engagement on Instagram stories, you need to set your account to public. If you don't do so, then we won't be able to access your stories and deliver the number of views you want at the cheapest possible cost.

What Payment Options Are Acceptable?
You can pay with several credit cards, including Mastercard, Visa, American Express, and Discover. We don't take PayPal, but we do accept both Google and Apple Pay at the moment.

How Soon Will I Start to See My Order Delivered?
We begin to deliver instantly once we process your payment. That is true regardless of whether you're based in India, the UK, the US, Nigeria, or elsewhere. In no time at all, you'll see the entire package for which you paid.

Can I Split the Package I Got Between Multiple Accounts?
No, it's not possible to split up your order but if you want to you can order the same or different package for another account. By buying Instagram story views on BuyTopLikes, you get maximum versatility. Just let us know how many orders you'd like to make.

Can I See The Number of Times an Individual Sees My IG Story?
Right now, there's no way to know how many times an individual looks at your story offerings. In the future, maybe that might change. You can see the total view number and who saw your story, though, and that's what matters.

Do You Have a Guarantee or a Refund Policy?
We guarantee that we will deliver your order of cheap IG view package fast once you complete your payment. If we fail to complete the order, you may be granted a refund if we cannot satisfactorily finish it.
Can't find suitable package?
Create your own custom plan!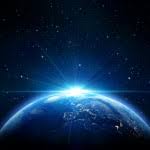 Yo everybody! just dropping some wisdom here) everybody knows that the best tool for promo is ig story. And if you want to boost your views instantly, you can do like I did. I paid a cheap price here and got myself an active and engaged audience as a result. This service is dope!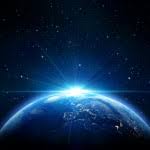 Hello! Here is my impression of the services I got here. I am eager to become an influencer in Italian cuisine on Insta, so to reach my goals faster I decided to purchase views for my stories. What I have to say is that this site is probably the safest way to speed up your organic growth! Organic! I loved the quality of the service - everything was on time and the process was clear to me as day. Absolutely will buy more!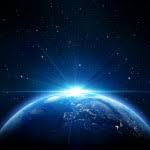 Recently I noticed that my stories on ig dropped down a little, and my obvious decision was to catch up with my previous experience. And I needed it shortly, so I rushed to my favorite site, to pay for the delivery that is real fast. A pleasant bonus is also the fact that you won't find a cheaper price in all the USA)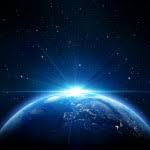 My brother has a blog on IG, and I am helping him with promotion. Lately, we desperately needed to gain targeted viewers, so we could feel safe with our growth perspective. And after a small research I ended up on this service, buying views to spread our stories ? What I loved the most is the cheapest price! My brother is a beginner and we don't have too much budge to spend! So I am lucky)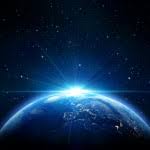 I'm a lawyer and I deal specifically with women's rights law and teach history of law. Since this is a very important topic I decided to create an Instagram blog but it has a not very successful, though. My friend has advised me to purchase some story viewers from Buytoplikes to boost my traffic. And it worked out amazingly for my traffic!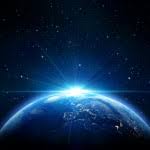 I needed to buy views on Instagram story fast and cheaply, and I was lucky enough to find this great service!
In order to receive your cheap and real IG story views, you only need to send us your profile URL. Do not worry about your password or registration - we never require them from our clients.