Buy Automatic Instagram Comments
Safe & Easy Payment Methods
30-Days Refill Guarantee
Private & Fast Service
Money-Back Guarantee
Non Drop, No Unfollow
Real Users
Customer Support 24/7
10
Auto Comments
High Quality
Instant Start
No Password Required
Organic Delivery
Up to 5 Posts per Day
20
Auto Comments
High Quality
Instant Start
No Password Required
Organic Delivery
Up to 5 Posts per Day
25
Auto Comments
High Quality
Instant Start
No Password Required
Organic Delivery
Up to 5 Posts per Day
30
Auto Comments
High Quality
Instant Start
No Password Required
Organic Delivery
Up to 5 Posts per Day
50
Auto Comments
High Quality
Instant Start
No Password Required
Organic Delivery
Up to 5 Posts per Day
75
Auto Comments
High Quality
Instant Start
No Password Required
Organic Delivery
Up to 5 Posts per Day
100
Auto Comments
High Quality
Instant Start
No Password Required
Organic Delivery
Up to 5 Posts per Day
How to Launch
Your Instagram Rating
1
Choose the number of Auto Comments
Select the package from the available ones of how many comments you want to buy.
2
Give the link to your account
Provide us with the Instagram profile where you want automatic comments to be added. Select also your payment method.
3
Be ready to see the results
The number of auto comments will appear in full within 24 hours.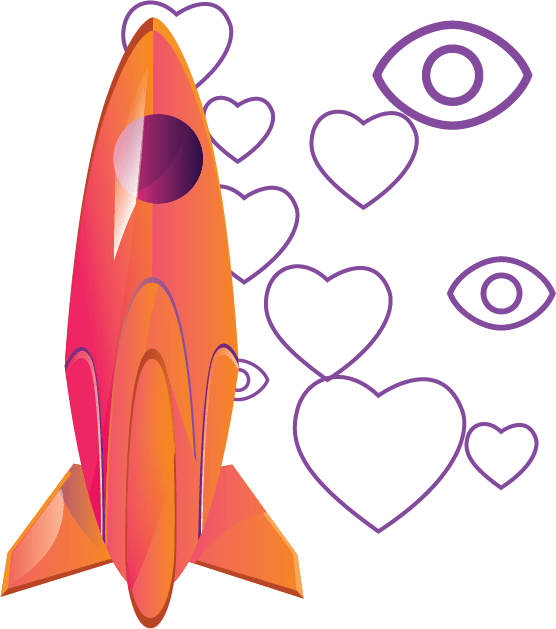 What are Instagram Auto Comments and How Do They Work?
When you buy automatic Instagram comments, you get many benefits in a fast, easy process. Here's how it works:
Your comments come from real, active accounts—no bots allowed, ever!
These commenters use common phrases we've handpicked to work with almost any post—"Great," "Cool photo," etc. Some are also emojis, which are popular on IG.
Although comments can't be customized, they can help you get high quality, organic replies. IG's algorithm gives preference to photos with more comments, so this automatic engagement helps give more people an opportunity to comment.
In fact, the more paid engagement you have, the more organic responses your post is likely to receive.
What Is the Difference Between Regular and Automated Comments?
When you buy auto Instagram comments, our system detects each new photo or video you post and assigns our real commentor accounts to respond gradually. You will get whatever number of replies you signed up for per photo, so the more the better. Live streams and stories will not receive comments, but your other posts will. You don't have to keep up with anything as the system runs automatically after you subscribe. The same process is with auto views and automatic likes.
What are the Positives of purchasing Instagram Automatic Comments and How Does will it Impact Your Rankings?
Instagram auto comments kickstart discussions, because IG users love to interact with each other.
This also helps build you a loyal audience, as more people find and enjoy your content.
It's actually easier to get hearts on Insta than responses, so the best solution is to pay for replies.
IG comments also carry more weight with the site's algorithm than hearts, making them even more important.
All of these things help improve your rankings on IG, allowing more people to find your posts.
Who Should Find It Essential to Buy Instagram Auto Comments?
Instagram auto comments are a huge help to many different kinds of people. Here are some people who should definitely sign up to get Instagram comments monthly:
Businesses, or entrepreneurs or business owners. Viewers often seek out the comments section to see what other people are saying about a business, product, or service.
Authors or bloggers who need to get more eyes on their original content.
Entertainers, like singers, actors, dancers, magicians, comedians, etc. The more people are talking about your posts, the bigger your audience will look to new fans. Then you'll look like a big celebrity.
People trying to build a following as an influencer.
Anyone whose account needs more attention, because real Instagram auto comments get attention for your photos. People spend more time looking at posts with a lot of engagement compared to photos with no or few responses.
Where can you buy cheap, automated replies for Instagram and Why is BuyTopLikes.com the best place for it?
BuyTopLikes.com is the best, cheapest solution when you need a number of guaranteed replies each month. Unlike some other services, we provide responses only from real, authentic accounts, so people will see you have a genuine audience. Our prices are very competitive, and we have fast, confidential delivery for a low cost. There is no risk of losing comments either, with our 30-day no drop guarantee.
What is some advice on how to buy Auto Comments on Instagram and what should you pay attention to when ordering?
This is a very simple process that only takes a few minutes or less:
Go to BuyTopLikes.com and select the tab for Auto Comments.
Next you'll choose how many you want.
Then you'll enter the link to your profile so our real users can find you when they go looking for your account.
After that you just have to enter payment info. You can use any credit card backed by VISA, Mastercard, Discover, or AmEx, or Google or Apple Pay. No Paypal account is necessary.
We will ask for your email so we can send you confirmation of your order, but we do not collect any sensitive info. There is no account password required either.
Once your order goes through you'll receive confirmation shortly and auto responses will start with your next post.
How Safe Is Buying Instagram Auto Post Replies?
Because we only have real, authentic users, it's very safe. When people get in trouble buying comments in Instagram, it's usually because they had too many responses from bot accounts. Insta doesn't care if you purchase conversation on their site, but they need to get rid of bot accounts that clog up the app for everyone. So they will ban or delete people who have too many fake users commenting on their stuff. Fortunately this isn't a problem with BuyTopLikes.com, because we only have 100% legit users on our service.
FAQs

Is buying IG auto answers legal?
Yes. There are no laws about it and IG doesn't even forbid it in their user agreement, so long as you buy from real accounts and not bots.

How soon can I expect delivery of IG responses I ordered?
You'll get gradual delivery starting as soon as you get confirmation. Because our users are real, this is a slow delivery, which looks more natural and realistic than if your account suddenly had hundreds of instant responses.

Can I control what is said in automatic replies?
No, because we have carefully researched and planned the best replies that work with almost any post, including emojis, which are very popular. Rest assured your responses will be positive and make your account look popular.

Can buying replies delivered automatically get me banned on Instagram?
No, IG only bans people who hire bots to respond. Since our users are all real, your increase in replies will not be a problem.

What do the accounts that will comment on my posts look like?
They look like a typical, random selection of Instagram users, and include people from around the world—Canada, the USA or US, the UK, Australia, Nigeria, India, etc. They may speak American or British English, Arabic, or another language. They may be girls, guys, or another gender identity. Because Insta has a worldwide reach, your audience composition will look authentic.

Will anyone knows that I have purchased Instagram Auto responses?
No, your increase is private and delivered over time so it looks legit.

Can I get auto responders on other people's Instagram?
Yes, because we don't require a password you can do this. Many people who use social media for work buy good responses for their clients' accounts, for example.

Can I purchase Instagram auto replies if my account is set to private?
Unfortunately, no. The account will have to be set to public for the duration of your subscription, so that users can find and instantly respond to your photos.

Do you have any Guarantee?
Yes, your service is guaranteed to be as described on the site. If you did not get the specialized number of comments you paid for on each post, please write to support@buytoplikes.com and they will help you with a refund.
Can't find suitable package?
Create your own custom plan!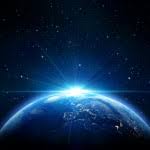 Becoming a social media celebrity is my dream!!! And to reach it fast I pay for automatic IG replies. I boost my profile with other stats too because I always check which ones I lack at the moment. But it is very comfy to have subscriptions for the following month for these things - it keeps the growth organic.
Our Advantages

Security
We take care of security in terms of your account (we don't ask any password or personal data). And we also provide secure payment methods. You will have no risks to pay with your card on our site.

Fast Ordering
Placing the order of the package of comments from our site will take you less than 10 minutes. Simple process and understandable explanations will help you receive the results in no time. We respect your time, that's why we've minimized your time spent on ordering.

Fast & Authentic Delivery
Delivering your order after we receive the payment will take us only 24 hours to your latest posts. And it doesn't matter the number of comments you want to order. Delivering quickly we leave our clients satisfied.

24/7 Support
Our professional team of customer support will answer all your questions day and night. Available 24/7, we are here to guide you on every step.

Full Warranty
Our warranty system ensures you'll get what you pay for. We accompany you on every step of your order. We will also cover any issues if they arrive. Just inform us about them!

Best Quality
Our services are cheap, but at the same time, our quality is high. We guarantee that you'll receive what we offer. Moreover, we use only real accounts for comments, so you will not have any issues with spam or illegal tactics.
Q&A
Just type your name and enjoy automatic comments pour in for your posts. We never ask for your password to make an order.