Buy Instagram Story Impressions
Safe & Easy Payment Methods
30-Days Refund & Refill Guarantee
Cheap & Fast Service
Non Drop
From Real Users
No Password & Login Required
Customer Support 24/7
250
Instagram Story Impressions
Delivery Time – 1-2 Hours
Real & Worldwide Accounts
No Password Required
100% Safe & Secure
500
Instagram Story Impressions
Delivery Time – 1-2 Hours
Real & Worldwide Accounts
No Password Required
100% Safe & Secure
1000
Instagram Story Impressions
Delivery Time – 1-2 Hours
Real & Worldwide Accounts
No Password Required
100% Safe & Secure
2500
Instagram Story Impressions
Delivery Time – 1-2 Hours
Real & Worldwide Accounts
No Password Required
100% Safe & Secure
5000
Instagram Story Impressions
Delivery Time – 1-2 Hours
Real & Worldwide Accounts
No Password Required
100% Safe & Secure
10000
Instagram Story Impressions
Delivery Time – 1-2 Hours
Real & Worldwide Accounts
No Password Required
100% Safe & Secure
25000
Instagram Story Impressions
Delivery Time – 1-2 Hours
Real & Worldwide Accounts
No Password Required
100% Safe & Secure
50000
Instagram Story Impressions
Delivery Time – 1-2 Hours
Real & Worldwide Accounts
No Password Required
100% Safe & Secure
How to Launch
Your Instagram Rating
1
Pick the package of your needs
Select from the packages available to buy the amount of story impressions you want.
2
Give the link to the Instagram account
Indicate the account where the impressions need to be added. Choose the suitable payment method.
3
Wait for the results
The impressions you've ordered will be delivered instantly so you'll see the numbers as quickly as possible.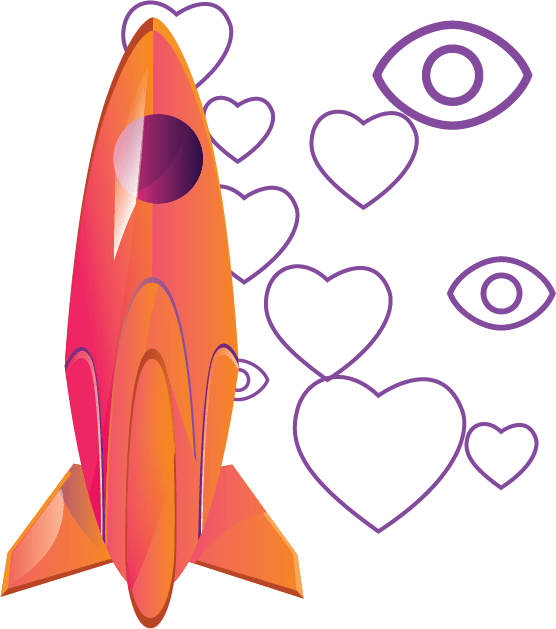 What are Instagram Story Impressions?
Instagram Stories impressions are how many times people have viewed your Instagram Story. The more impressions you have, the more Instagram is told that people are looking at your content. Most Instagram post impressions are essential, but Stories are valuable in keeping your followers interested. Because Stories go away within 24 hours, it tells Instagram that your profile is in high demand.
Therefore, many people buy Instagram impressions to boost their engagement rate and have their posts shown to more people in the algorithm. We offer the ability to buy Instagram Story impressions and other ways to boost your Instagram account.
Why Purchase Instagram Impressions Through Us?
There are many reasons to purchase Instagram post impressions through us. One reason is that we use real, unique Instagram users. This means that you'll receive more engagement with your Instagram posts and be able to obtain more followers.
Another reason to choose our social media services is because we offer affordable prices. Our impressions package costs much less than buying ads, and there are IG impressions packages for every budget.
When you buy IG impressions from us, we deliver them quickly. The time depends on how many impressions are delivered, but we start delivery as soon as you purchase them.
We also have a dedicated customer support team to answer any questions when you wish to buy impressions.
In addition, we offer guarantees if anything goes wrong with your order. Our money-back guarantee ensures you can contact us if you have not received your order. In addition, our refill guarantee helps you if you see a drop in your Impressions within 30 days.
The Basics of Our IG Stories Impressions Service
We offer impressions for your Instagram profile and story views. If you are considering buying Instagram impressions, we have an entire section. We also have a section for Story views. We also offer many other services, such as Instagram followers, Instagram profile visits, and others that will please personal or business accounts.
Why Should You Buy Instagram Impressions?
Like all social media platforms, numbers matter. If your Instagram page has more impressions than usual, the site may promote your posts in the Instagram algorithm, bringing you new followers. Often, these followers can be part of your target audience, increasing interest in your services.
As a social media site, Instagram rewards people who pay. However, you may not want to pay to have ads for your IG posts. In many cases, buying impressions can improve your account.
Using real accounts's an affordable way to increase your engagement rate. When you buy Instagram impressions from us, we offer affordable prices that manage to beat the competition. Many people struggle financially, so we believe in not charging too much for our services.
Your posts will likely appear on the Explore page, which is how many users discover new profiles to follow. If your account appears on this page, it's also social proof for many users that you're an account that Instagram believes you should follow.
How to Order?
Visit our website; in the top right corner, you can see "More services." Look at our high-quality services and select "Impressions."
We will have a list of several packages you can choose from. Select "Buy" on the Story impressions package you are interested in.
Enter your Instagram username and your email. Then, enter your payment information.
Once your order is processed, our Instagram Story impressions service begins. You will receive real impressions in the time listed on the package. If you have not seen an increase in impressions and reach, please contact our customer support team.
What Are the Benefits When You Buy Instagram Impressions?
Impressions can build hype for a business account, getting people interested in what products they are selling.
Impressions can be good for audience growth, as it has the potential to push your posts to unique visitors.
With that said, we aren't going to make any false promises. If you want a massive audience, your IG account should create great content and have a unique niche that brings interest and audience interaction to your posts. Impressions and reach are essential, but so is creating content that interests people.
Because our packages are cheap, you can purchase them without worry. They offer many benefits and very few if any, drawbacks.
FAQ

🔄 When I Buy Instagram Impressions, is it possible to Spread Them Along Multiple Stories?
Our Story Impressions are one package per Story. You cannot buy Instagram Story impressions for multiple Stories using one order. If you wish to buy Instagram Story Impressions for numerous Stories, please make one order per Story.

🔒 When I Buy Instagram Impressions, Can it Affect My Account Safety?
Our IG Story impressions packages are safe for your account. First, we never use fake accounts. All our users are real, aged accounts that will boost your Instagram page. We also send them to your Instagram profile in an organic fashion, meaning that Instagram will not be suspicious of your account.

⌛ When I Buy Instagram Impressions, How Long Until They Are Delivered?
Our Story impressions are delivered to you within a few hours after your order has been processed, but this depends on how large your order is. Each Instagram impressions will have an estimated delivery date. If you have not received your Story impressions in the promised time, contact us, and we will look into it.

❌ Will Instagram Ban My Profile for Buying Instagram Impressions?
No. As mentioned, we use real people and send them gradually. Therefore, they will not detect any odd activity when you buy Instagram impressions from us.

🔐 When I Buy Instagram Story Impressions, What Sensitive Data Must I Share?
We will ask for your email and link to your Instagram post or profile. In addition, we will ask for your payment information. We use secure payments, including Google Pay and Apple Pay. We will never ask for your login credentials or any other information that may compromise your account.

👀 Where Can I See My Instagram Impressions?
Your IG Story impressions are located in the top right corner. Click the hamburger menu (three horizontal lines) and go to Insights > Content you shared > Stories. Then, click the Story you're interested in learning more about. You should see information about it, including how many impressions it received.

🤐 Will Anyone Know I Bought Impressions?
Unlike Instagram likes, impressions are for only you. In addition, we use real people, meaning no one will know.

🔒 Can I Buy Story Impressions for Private Accounts?
No. Our services are only intended for public accounts. Before purchasing from us, ensure your profile is switched to Public. You can then switch your account back to Private if needed.
Can't find suitable package?
Create your own custom plan!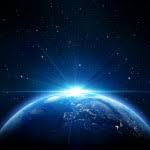 After purchasing Impressions, I've seen more organic growth in my account. More people are following, liking, and commenting. The price was affordable, and it indeed worked. I recommend this to anyone who is having difficulties with Instagram reach.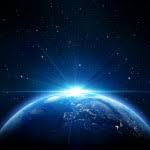 I recommend you buy Instagram impressions from these guys! They were cheap, the impressions arrived quickly, and I've seen growth in my account. Also, they have excellent customer service, as I had a payment issue, and they helped me out.
Our Advantages

Security
All the payment methods available on our site are secure. We use the latest technology to guarantee the safety of your order. You can be sure that working with us is a safe decision.

Fast Order
Receiving the live likes for your Instagram account is only a few steps away. Our ordering process is very simple and intuitive, so it will take you literally a couple of minutes to place the order.

Fast & Authentic Delivery
Our team starts working immediately on the live likes you order as soon as we receive the payment. We start to deliver the likes you ordered immediately. You will be able to achieve your goals in no time.

24/7 Customer Support
Our team is ready 24/7 to help you with any questions that arise. Our customer support will guide you through steps to order the package of your choice, as well as answer all your questions. We are here to make our customers satisfied.

Full Commitment
We guarantee the delivery of every order. Moreover, we support you with every step and can guide you if you have any issues or concerns. If there is something we can improve, we would like to hear from you to provide even better service.

Best Quality
We offer the best quality for the money you may, and our prices are the most affordable on the market. Fast delivery, constant support, and easy ordering are the ingredients that make our service the best.
Q&A
Simply enter your story URL and see the impressions come in. No registration or password required!