Buy Custom Instagram Comments
Safe & Secure Payment
30-Days Refill Guarantee
100% Legit & Private
Real-Looking Profiles
Money-Back Guarantee
Fast Delivery
24/7 Support
10
Custom Comments
High Quality
Instant Start
No Login Required
Delivery time – 1-12 hours
20
Custom Comments
High Quality
Instant Start
No Login Required
Delivery time – 1-12 hours
25
Custom Comments
High Quality
Instant Start
No Login Required
Delivery time – 1-12 hours
30
Custom Comments
High Quality
Instant Start
No Login Required
Delivery time – 1-12 hours
50
Custom Comments
High Quality
Instant Start
No Login Required
Delivery time – 1-12 hours
75
Custom Comments
High Quality
Instant Start
No Login Required
Delivery time – 1-12 hours
100
Custom Comments
High Quality
Instant Start
No Login Required
Delivery time – 1-24 hours
250
Custom Comments
High Quality
Instant Start
No Login Required
Delivery time – 1-24 hours
How to Launch
Your Instagram Rating
1
Select the needed package
Select the number of custom comments for your account.
2
Provide your information
Indicate the link to your account or your posts and choose from the variety of our payment methods to pay for the service.
3
Wait for the delivery
Count only 12-24 hours to receive your comments in full. Your order will be processed manually with utmost attention.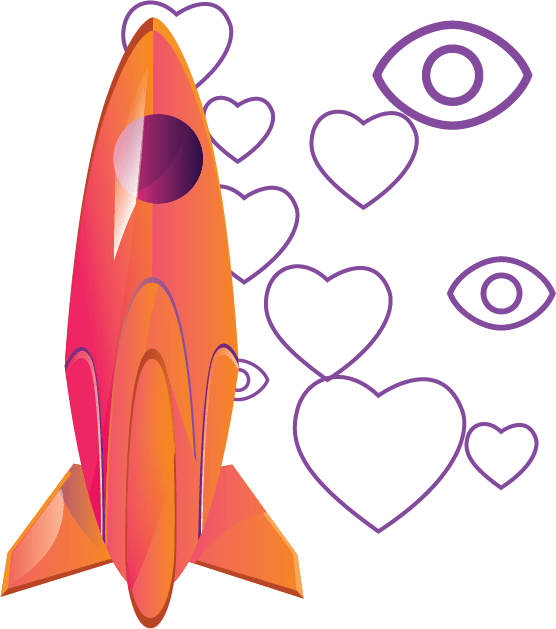 What are Instagram Сustom Comments and How do they work?
Sometimes you don't just want more engagement on your IG pics, but you want specific comments about your pictures. This is why many Instagrammers buy custom Instagram comments:
When you do this, you get to choose exactly what each paid comment says by writing your own text for each reply and providing that list to us.
Don't worry, each comment comes from a different, real IG account.
Having more real-looking replies that say what you want (instead of generic posts) will help boost organic answers and traffic to your posts.
What's the Difference Between Regular Comments and Custom Replies on IG?
You've been able to pay for engagement with our reliable service for a while now. However, standard comments are random and typically work for any post. These are great in some situations, but sometimes you want custom comments on Instagram. You may want people to comment a specific phrase or use a certain hashtag, say for a contest or promotional campaign. Some people may be promoting a specific aspect of a photo, or their overall brand, and want replies about that.
What is the Importance of This Type Replies for Your Account?
Why would you want to buy Instagram comments custom written? There are lots of great reasons:
People love to interact on Insta. Once someone starts a discussion with specific comment, others will want to agree or give examples.
The account looks "busier", which is especially important to aspiring influencers who want to attract businesses.
Increased interaction, both paid and organic, helps more people to see your content, so you can build a loyal audience.
Lots of IG users heart stuff, but in general, people spend less time commenting, so it's harder to get replies than likes.
Insta's algorithm places more weight on replies than likes, which is important because the algorithm helps determine if more people get to see your photos in the first place.
Custom IG replies get the conversation started and help build a gradual organic growth.
Who can Benefit from Paying for Custom Replies on Instagram?
More people than you might think benefit from custom comments for Instagram. Here are some examples of the wide variety of people who buy replies and why:
Influencers or aspiring influencers need to show their potential clients that they have a lively and engaged audience.
Authors, bloggers, vloggers, and other online personalities trying to build a following.
Other public figures, like entertainers (musicians, singers, bands, actors, comedians, dancers, etc.), or fitness coaches/personalities.
Business owners who need to build their brand or marketing people who need to grow a clients' accounts.
How do so many different people benefit when they customize comments?
There are also a lot of reasons: People are more likely to look at and engage with your posts if they see you have a lot of interaction, and especially if they find the comments interesting. Many users only actually reply if they're really drawn in by a comment or conversation. When it comes to brands or products, a lot of consumers are more likely to buy if they see people talking about a product on Insta—they read the replies to see what others think of the product or brand.
When you buy custom IG comments, you also get to control which are sent to your Insta profile. This saves you time and energy trying to figure out which type of content is most likely to get engagement this week, as recommendations change frequently. Your profile also gets social proof, in the form of lots of engaged fans. This leads to increased exposure for your account. For businesses or public personalities, this can increase leads and conversion, as well as showing your account is unique and follow-worthy.
Why is BuyTopLikes.com The Right Choice to Purchase Instagram Custom Comments for the Best Price?
The ability to get instant replies for a cheap price benefits you in many ways, but don't be fooled by competitors. At BuyTopLikes.com we don't only offer, for example, custom female interaction, but they come from different and completely real, active accounts—we never use bots or fake profiles, so you don't have to worry about the problems those bring.
These real accounts are from all around the world—Australia, Canada, USA, India, UK, Nigeria, other countries— and include many high-quality profiles. These real users can be of any gender or from any country, not just American. The delivery process is fast, safe, and easy. Also, replies can be in any language, not just English. With our 30-day guarantee, you will surely receive your order. Also, there is no risk of comments disappearing, either.
How to Order Custom Replies on Instagram and What to Pay Attention to?
Buying custom replies on Instagram only takes a few minutes or less and no password is required on our website. Just follow these simple steps:
Make sure your account is set to public.
Choose a package with the number of legit replies for Instagram you want.
Write your comments, each one in a separate field.
We validate that the number of added replies matches the number for your selected package.
For this service, all replies will be for the same post. You may select another package if you want to get your custom comments on a second post.
Next, you'll enter your payment info ( a credit card like VISA, Mastercard, AmEx, Discover, no Paypal necessary but there are Apple/Google Pay as well).
After your order goes through, your replies will start showing up right away and continue to spread for a few hours.
Other Services You Might Like
FAQs

Is buying Custom Instagram engagement safe and legal?
Yes. Because we use only genuine accounts, you never have to worry about losing all your replies. Insta deletes a bunch of bots and engagement which comes automatically. So ordering from us is completely safe and legal as we do everything manually.

Can I enter my own replies list?
Yes, when buying custom replies you can enter all your own comments. You can write in different languages or just in a preferable one. Be creative so your friends will surely engage in conversation.

Can I manage what is said in the replies?
Yes, that's the good thing about this low-cost service. You can provide the list with your own comments. We send exactly what you want to be sent from different accounts.

Can I use emojis and hashtags in Custom engagement?
Yes. It's possible to use different hashtags and emojis to make your message engaging. However, @ mentions are not accepted so please avoid adding them to your list while ordering.

How long does it take to start the delivery?
They show up instantly. Our service is never slow. The delivery time depends on the package you pay for. You will be able to receive your full number or comments within 12-24 hours.

Can I get banned or put my account at risk for buying Instagram interaction?
No, your purchase includes only interaction from real accounts. IG only bans people with a high rate of engagement from bot or fake accounts, so your profile is safe.

What do the accounts that will be commenting on my posts look like?
These are genuine profiles with photos, bios, etc. They are totally real-looking so you don't have to worry that someone can possibly understand that you bought comments from us.

Is it possible to leave a custom comment in foreign languages?
Yes, absolutely. We send all replies from your list and if you prepare it in a particular language, you'll receive the exact comments you provided.

Will anyone know that I have purchased multiple Instagram replies?
No, your specialized engagement is entirely private. We never share any information about our customers and our service provides authentic comments so one will ever understand that they're not organic.

Can I lose replies?
No, unless you or the person or business you purchased replies for delete them. Our targeted comments come with a 30-day guarantee.
Can't find suitable package?
Create your own custom plan!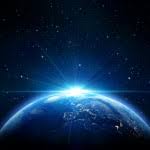 I have purchased replies once before, on another platform - all I had received were emojis that have no use and value... but here I havbe discovered an opportunity to create IG custom comments! So I tried the cheapest package, and my life is now divided into before and after :D Thanks to the possibility to boost my account with different methods, I have nurtured an active and loyal community! Can't be more happy with my popularity!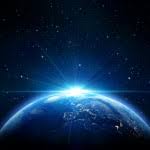 The main benefit of using this service, as for me, is the fact that no password is required for completing the order. Also, the service works instantly, providing the order in gradual doses, so you can relax for safety and bot alert. Currently i am trying out the opportunity to make and buy insta comments custom: creating them on your own is fun!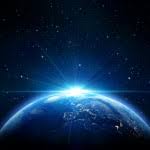 The best site (and safest too!) on the Internet to spread your personality on IG :) me, I love the cost - gaining popularity never was sooo low before! I also like that I still feel control over my analytics and growth. with this feature I keep up my tempo all the time!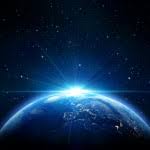 My Insta is devoted to "female" sports - stretching, pilates and so on.. I have decided to buy customized replies to get more engagement under my posts fast. The price is rather cheap and I think this is a nice way to improve my position in the rating of sporty influencers.
Our Advantages

Security
We guarantee that no personal data about your account or payment method will ever be enclosed to a third party. Your security is our first priority. All your information will be protected and safe.

Easy Ordering
We believe that our site is very user-friendly and easy to use. That's why you will spend only a couple of minutes placing your order. Your time and satisfaction are important to us, that's why we care to make the ordering process as easy as possible.

Quick & Authentic Delivery
We start preparing your comments immediately after we receive your payment confirmation. We know your need to receive quick results. That's why we care about delivering your order to you as fast as possible. You really can count on us.

24/7 Support
We want our customers to be delighted with our services. That's why we have a team of professionals available for you 24 hours a day, 7 days a week. You may address all your queries to our support, no matter day and time!

Ensured Guarantee
We ensure that you receive what you order in full and in the defined period of time. We're also there for you to assist you with all your questions and guide you on every step of your purchase.

Best Quality
We care about the reputation of our customers as well as our own. Our comments are only from real people, and we don't offer any bots. We offer only quality products, and everything you read on our site will be 100% delivered as described.
Q&A
Enter your Insta handle, provide the list of customized comments, and wait for them to appear on your selected posts. It will be done without your password or registration.