Buy Instagram Saves
Safe & Easy Payment Methods
30-Days Refill Guarantee
Cheap & Fast Service
Non Drop, No Unfollow
Money-Back Guarantee
From Real Users
Customer Support 24/7
50
Instagram Saves
High Quality
Instant Start
No Password Required
Delivery time – 15-45 mins
100
Instagram Saves
High Quality
Instant Start
No Password Required
Delivery time – 15-45 mins
250
Instagram Saves
High Quality
Instant Start
No Password Required
Delivery time – 15-60 mins
500
Instagram Saves
High Quality
Instant Start
No Password Required
Delivery time – 15-60 mins
1000
Instagram Saves
High Quality
Instant Start
No Password Required
Delivery time – 1-3 hours
2500
Instagram Saves
High Quality
Instant Start
No Password Required
Delivery time – 1-6 hours
5000
Instagram Saves
High Quality
Instant Start
No Password Required
Delivery time – 1-12 hours
10000
Instagram Saves
High Quality
Instant Start
No Password Required
Delivery time – 1-24 hours
25000
Instagram Saves
High Quality
Instant Start
No Password Required
Delivery time – 1-2 days
50000
Instagram Saves
High Quality
Instant Start
No Password Required
Delivery time – 2-3 days
75000
Instagram Saves
High Quality
Instant Start
No Password Required
Delivery time – 2-5 days
100000
Instagram Saves
High Quality
Instant Start
No Password Required
Delivery time – 3-7 days
How to Launch
Your Instagram Rating
1
Pick the package you need
Choose the preferred number of IG saves.
2
Provide the link to your Instagram account
Specify your IG username and choose the most suitable payment method that works best for you to proceed to the checkout page.
3
Be ready for receiving your order
We will start adding your new post saves and will deliver them in full within 24 hours.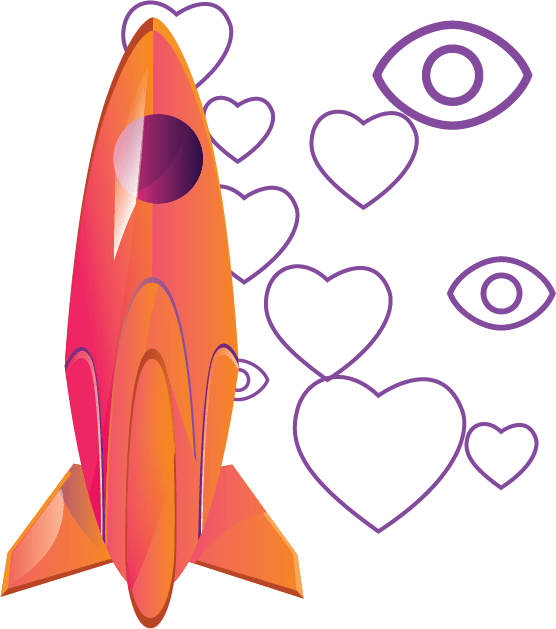 What Are IG Saves? How Do They Work?
An IG save is something on Instagram that individuals have a chance to do. Essentially, they mark that they like that post, and they want to come back to look at it more when they get a chance.
The more IG users that do this where your posts are involved, the more it indicates that people like your photo and video offerings. Saved photos and videos mean recognizable Instagram success. It's one of the metrics that determine profile popularity.
Let's say you're either a business entity with an IG account, or else you're an influencer. In either case, you could boost your engagement if you have as many saves as possible. They send a strong signal that people respond well to your images, and they want to have more engagement with them as soon as they can find the time.
Why Would You Wish to Buy Video Saves for Instagram?
If you want to get the real benefit from this service, you must switch over from a personal IG account to a business one. Otherwise, you can't look at this metric.
As for why you'd want to do it:
More saves mean more account growth. When people see that your pics seem popular, they will spend more time looking at them themselves. This is the infamous "bandwagon effect."
This is also how you keep your IG account and each image you post at the top of the rankings.
If other companies see you have higher save totals, they will want to partner and advertise with you. They'll understand your profile is becoming more of a phenomenon.
Several entities and individuals can profit from more Instagram promotion. If you're an influencer who's starting to use IG for the first time, you should look into buying cheap engagement this way. If you have a business and become active on social media platforms, but no one is familiar with you yet, you're also a prime candidate.
Is There Any Type of Risk Associated with the Purchase of Photo Saves?
There are absolutely no risks when you pay for instant, real engagement. That is because we use no bots when we fulfill your order, and the spread always appears organic. The public loves our services because we only contact and utilize real people on the IG platform to send you.
This is a secure, confidential service. We don't reveal any of your private data. We never violate the Instagram service terms in any way.
We also don't need to collect sensitive information from you, such as your account password. We can send your order with just your IG username and an email address for confirmation.
Why Should You Use BuyTopLikes to Buy Instagram Saves?
There are many reasons why BuyTopLikes is your go-to for this service. For one thing, it is safe and not illegal to buy paid engagement for the IG platform.
Also, we give you the cheapest and most effective bulk save boost for your pictures. You won't find a better deal since we look at competing websites and beat their offerings.
We also have a standing no-bot policy. Without bot deliveries, you'll be confident your account will not get banned for terms of service violation.
We also have the most fantastic customer support staff in the business. If there's ever a problem or you have any questions, contact us, and we will get back to you fast. We always want to help out all IG users.
How Do You Buy Instagram Post Saves?
To get picture saves from this website without bots is an easy process.
Begin by selecting which package you need based on the cost and your marketing objectives.
We'll need your account information.
Next, pay by credit card (Visa, Master Card, Discover, AmEx) or another approved method likes Google/Apple Pay.
We need an active email address to send you a confirmation of delivery.
You can expect the first of your saves within the following 24 hours.
For this price, every image you put out will get the attention it deserves. This is the site through which you can become credible instantly.
FAQs

If I Buy Saves on Instagram, Will That Have a Negative Impact?
If you want to share posts via this service, it does not have a negative account impact of any kind. You can increase visibility this way, and the IG algorithm can't detect that you've bought from us or ban your account.

Is Doing This Always Legal?
Yes, it's legal to buy a BuyTopLikes.com engagement package. This is a legit practice in which many companies of all sizes engage. This is how you make sure your content is popular in the safest way possible.

Can I See Who It Was That Saves My Posts?
You're not able to see who it was, specifically, who saved each post. However, we always fill your order with real, live humans who are active on the Instagram platform. That's our policy, and we never deviate from that.

Can I Split Up the Saves Between Different Posts?
Yes, you can divide up the packages you purchase between different pictures and videos if you want to. That's a gradual way to gain the notoriety that is sure to work, as many influencers and businesses do it.

How Does This Influence My Posts?
Your posts will appear more popular if people save them, regardless of whether this happens organically or you buy from us. More organic traffic will come your way if you engage in this marketing strategy.

Can Saves Disappear From an Account?
Saves can drop off in time, but usually, it does not happen to many of them. You can be sure that ours will not drop off for the first 30 days. If they do, the customer service team will replace them.

Can I Get a Refund if the Profile Views Don't Increase?
You can ask for a refund, but we will try to add to your views to fix the problem if it's possible to do so. If we cannot do that for any reason, we can grant a refund of your order at our discretion.

When Will I Notice the Result?
You can see the result of people saving your posts within 24 hours after you buy. Someone who buys from us can expect quality engagement quickly, though bigger orders will take a little longer to fill.

Do I Need to Give You My Account Password?
We find it best not to ask for your account password. We can fulfill the order without needing it. When you look at a package for sale, know that you can buy without revealing any sensitive info.

Might People Realize that I Bought Saves?
When rating our services, one thing that buyers always note is that no one can tell they bought from us. We only use real accounts, and there's no difference between our engagement and organic IG saves.

In What Country Can I Be in for This Service to Work?
You can be in several different countries, such as India, the UK, the US, and more. We help IG customers all over the globe, and we offer them all the same great prices.

How Can I Tell How Many People Saved My Posts?
To figure this out, you'll need to switch to a business account. When you go to the analytics page, you can go to the View Insights section. There, you can determine each picture's save amount.
Can't find suitable package?
Create your own custom plan!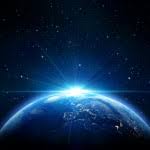 People, this is the best place to get instant attention to your content! I paid for Instagram post saving feature recently and I must share that my stats grew much faster since that moment! For this cheap price you get a swift improvement of your results and this is incredible! Lots of hugs to you guys!
Our Advantages

Security
You'll always get top-notch security measures from us, regardless of what payment method you choose to use. We secure our website with the latest anti-hacker technology, so your credit card or debit card info is always safe with us.

Quick Order
We know that you have Instagram goals that you're eager to reach and that speed matters. We'll always have a process in place so that you can order quickly when you're on the go. You can easily use a tablet, desktop, mobile device, etc.

Fast & Authentic Delivery
Our team is waiting for your order, and as soon as we get it, we'll send those followers your way. You will not have to wait for days, wondering about your purchase. We process quickly and get you those engagement numbers you need.

24/7 Customer Support
If you ever have a query about an order, we're there for you at any time. Expect a prompt response if you leave us feedback about any problem or issue. We're there at all times to resolve any unforeseen situation that might arise.

Full Warranty
We have a warranty system in place for our products that we always honor. You know that you want top-quality products for your money, and we deliver for you. If you're not satisfied, then let us know the problem, and we'll correct it.

Best Quality
We only deliver quality products for our customers, regardless of what package you ordered from us. You won't find better paid engagement for Instagram anywhere online. Let us show you why we're light years ahead of our competitors.
Q&A
We only use your account name to deliver your IG saves. There are no login details required, and no registration too!