Buy Instagram Post Shares
Safe & Easy Payment Methods
30-Days Refill Guarantee
No Password Required
Private & Fast Service
Non Drop
Money-Back Guarantee
From Real Users
Delivery Time – 1-12 Hours
100% Real & High-Quality
Worldwide Accounts
Natural Delivery
Delivery Time – 1-12 Hours
100% Real & High-Quality
Worldwide Accounts
Natural Delivery
Delivery Time – 1-12 Hours
100% Real & High-Quality
Worldwide Accounts
Natural Delivery
Delivery Time – 1-12 Hours
100% Real & High-Quality
Worldwide Accounts
Natural Delivery
Delivery Time – 1-12 Hours
100% Real & High-Quality
Worldwide Accounts
Natural Delivery
Delivery Time – 1-12 Hours
100% Real & High-Quality
Worldwide Accounts
Natural Delivery
Delivery Time – 1-12 Hours
100% Real & High-Quality
Worldwide Accounts
Natural Delivery
Delivery Time – 1-12 Hours
100% Real & High-Quality
Worldwide Accounts
Natural Delivery
Delivery Time – 1-24 Hours
100% Real & High-Quality
Worldwide Accounts
Natural Delivery
Delivery Time – 1-24 Hours
100% Real & High-Quality
Worldwide Accounts
Natural Delivery
Delivery Time – 1-48 Hours
100% Real & High-Quality
Worldwide Accounts
Natural Delivery
Delivery Time – 1-48 Hours
100% Real & High-Quality
Worldwide Accounts
Natural Delivery
How to Launch
Your Instagram Rating
1
Pick the package of your needs
Select from the packages available to buy the amount of post shares you want.
2
Give the link to the Instagram account
Indicate the account where the post shares need to be added. Choose the suitable payment method.
3
Wait for the results
The post shares you've ordered will be delivered instantly so you'll see the numbers as quickly as possible.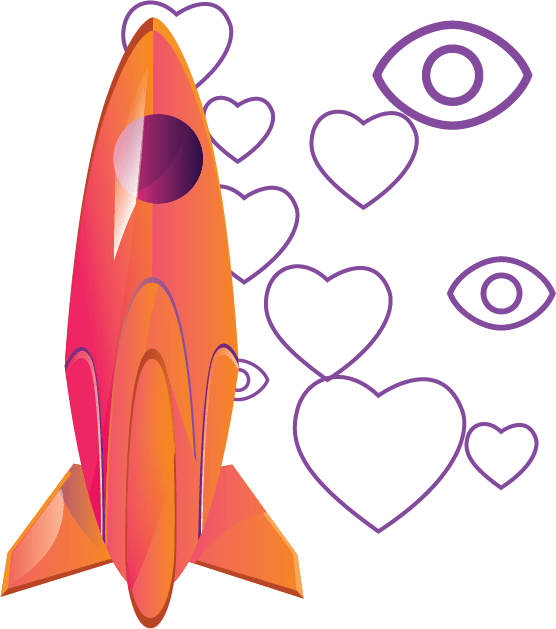 How Does Our Instagram Shares Service Work?
We offer many services to boost your social media presence, including shares on Instagram. When you visit our website, you can purchase Instagram shares. There are several packages to choose from, and when you find the right share amount you want, you can give us the link to your Instagram post, pay for it, and then we will send shares your way. Our shares come from real, active Instagram users, not bots.
Why Are People Purchasing Instagram Shares?
Many people are purchasing shares for several reasons. Let's look at some of them.
Instagram shares can boost your post's visibility. First, these shares become visible to the followers of those who shared them. Second, the more shares you have, the more Instagram's algorithm will promote your post. You may see it recommended to new people on the Explore page. Therefore, you can gain more Instagram followers this way.
Purchased Instagram shares tend to be more affordable than other Instagram account promotion methods, such as buying ads.
If someone sees that a post has many shares, they are likely to share either because they believe the post is a source of authority or due to FOMO.
Shares are just one tool for social media engagement. A person may also purchase likes, followers, and more, boosting their Instagram page to its fullest potential.These are just some reasons that people are using our services. Ultimately, it boils down to wanting their Instagram posts to be boosted. If you feel like your online visibility could use some improvement, our services may be able to help you.
How do Instagram Post Shares Affect Account Performance?
Instagram has a complex algorithm that recommends people your posts or makes the post more visible depending on how well it performs. One way it does so is through engagement.
An engaged audience will like, comment, or share your posts. When Instagram sees that a post is getting engagement, it may promote it more on the algorithm.
Therefore, the more shares a person gets, the more likely their account will be recommended to new people. This fact is especially true if a person also purchases Instagram comments, likes, and followers and boosts their stats in other ways.
We should mention that buying shares will not automatically equal success for your Instagram profile. You should also create great content, use the proper hashtags, and utilize other methods to get your posts noticed. Our services are merely here to help you boost your content's visibility.
How Post Shares Can Be Great for Business
Many people will buy Instagram shares to promote their business in addition to their Instagram accounts.
Let's say you have an exciting new product and make an Instagram post about it. Purchasing many Instagram post shares can entice people to buy your product. The amount of Instagram shares the post has can indicate that the product is popular and from a trusted source. A person may start to get FOMO, or fear of missing out, at the amount of Instagram post shares it has. They may believe the product promoted in the Instagram post is in high demand and may sell out unless they purchase it.
In short, buying shares can help your business reach a broader audience and promote organic engagement. This, in turn, can help you promote the products that you are selling.
Instagram Shares Can Be Great for a Personal Account, Too!
Many people purchase Instagram shares for their business accounts, but promoting your account is also intelligent. Perhaps you want people to see this excellent photo you took, or you have some thoughts you want to share. Maybe your account is personal, but you're considering becoming an influencer.
Buying Instagram shares can be a way you can grow your account and reach Instagram success.
Are There Any Changes I Need to Make Before Placing an Order?
People will start sharing your posts in as little as a few hours after you purchase your shares. However, if your account is private, the accounts will be unable to share your posts, and you may not be eligible for a refund.
Therefore, if the Instagram post you want to be shared is from a private account, you must fix that before you make a purchase. Log into Instagram and tap your profile picture in the bottom right. Then, tap at the top and tap "Who can see your content." Tap "Public account," confirm it, and your Instagram username should be public.
You can switch your Instagram profile back to private once your order has been fulfilled.
How Can I Buy Instagram Shares from You?
Visit our website and click "More services" then "post shares."
You can then see our shares packages you have available. Once you have found the Instagram shares package you want, click on "buy now." Enter your email and the link to the Instagram post you wish to be shared. Afterward, enter your payment information.
Your order will then begin processing. Once processed, we will send the Instagram shares your way.
Is Buying Instagram Shares Safe?
You may worry about buying shares, either because of security reasons, are worried about Instagram taking down your account, or because you're worried about your account's credibility.
Have no fear. We use secure payment methods and never sell your personal information to a third party. In addition, we use real, active users and send them your way naturally. This way, no one suspects you have bought Instagram shares, and Instagram will not delete your account.
Why Choose Us?
While many sites like these focus on other social media platforms, we focus on Instagram and Instagram alone. For example, Media Mister has all the popular social media platforms, but if you only use Instagram, sometimes you may want to go with a site that has services for all the small details. For example, some sites don't let you buy Instagram saves, but we do. Instagram is a popular social media platform among young people, and it may be where you want to promote your product. When you buy Instagram post shares from us, you can also improve your account in other ways.
Besides the fact that you can buy Instagram post shares from us, you can also buy likes, Reel views, Story views, and much more. We pride ourselves in having virtually every service available to help you surpass the Instagram algorithm and give you more followers.
In addition, our service is affordable, giving you shares for less money. However, we don't go cheap; we use real people to help you easily reach your target audience.
Another reason to choose us is our excellent customer service and plenty of guarantees. If you do not receive your shares, contact us for a refund. In addition, we offer a refill guarantee. If you lose your shares within 30 days, you can contact us, and we can make up for any lost shares.
These are several reasons to buy Instagram shares from us. We can give you a competitive edge over your rivals, and you can use your growth to form meaningful connections. Buy, don't take our word for it; here are some reviews from other users satisfied with our services.
FAQ

🔍 How Many Instagram Shares Should I Purchase?
How many Instagram shares you need is up to your budget, and how many do you think will work. Some people may need a few, while others want as many. You can contact our customer support team, and they can help you determine how many shares you may need.

👀 How Can I Check My Instagram Shares?
Visit your profile and go to the post you want to see. There, you can click on "View insights," located at the bottom left. Once your insights are opened, click on the paper plane icon, and you can see how many shares the post has received.

⏰ How Long Until I Receive My Instagram Shares?
The time it takes can depend on how many shares you have purchased. More shares can take more time, and vice versa. On the package, you can see how long it will take for us to fulfill your delivery. If you have not received your Instagram shares past the estimated delivery date, contact us, and we will look into it.

💳 What Payment Methods Do You Accept?
We accept major debit and credit cards such as Visa and MasterCard and other payment methods like Maestro, Google Pay, and Apple Pay. We are also adding crypto sometime in the future.

✔️ What Are Your Guarantees When I Buy Instagram Likes, Comments, or Shares?
We offer a money-back guarantee if you do not receive your package or if it's not as described. We also offer a 30-day refill guarantee. If you lose shares, we will replenish them when you contact us.

🆓 Is it Possible to Test Your Service Before I Buy?
Currently, we do not offer free shares. However, we do offer packages for around $1. This means you can purchase a small number of shares to test our services and then purchase a more extensive package if you're satisfied.

🚫 Is it Dangerous to Buy Instagram Shares?
It is not dangerous to use our services. Our services do not violate Instagram's terms, and we use secure payment methods. In addition, we will never sell your information. Those genuinely interested can rest easy knowing that our services can give them more exposure for less risk.

🔒 Do I Need to Give My Account Login Credentials?
We will never ask for your login information. Instead, we only ask for your email to confirm the order and a link to the post you want to share. If anyone asks for your password, it is likely a scam.
Can't find suitable package?
Create your own custom plan!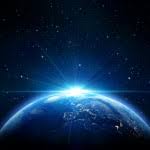 After buying from them, I received my shares quickly. Not only that, but I have seen more followers and activity on my account than ever before. You can't go wrong if you want to improve your account.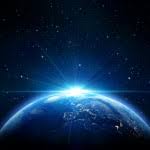 I was amazed by how affordable these services were. Not only that, but I got my shares quickly, and it works! Try them if you need a cheap way to get past Instagram's oppressive algorithm!
Our Advantages

Security
All the payment methods available on our site are secure. We use the latest technology to guarantee the safety of your order. You can be sure that working with us is a safe decision.

Fast Order
Receiving the live likes for your Instagram account is only a few steps away. Our ordering process is very simple and intuitive, so it will take you literally a couple of minutes to place the order.

Fast & Authentic Delivery
Our team starts working immediately on the live likes you order as soon as we receive the payment. We start to deliver the likes you ordered immediately. You will be able to achieve your goals in no time.

24/7 Customer Support
Our team is ready 24/7 to help you with any questions that arise. Our customer support will guide you through steps to order the package of your choice, as well as answer all your questions. We are here to make our customers satisfied.

Full Commitment
We guarantee the delivery of every order. Moreover, we support you with every step and can guide you if you have any issues or concerns. If there is something we can improve, we would like to hear from you to provide even better service.

Best Quality
We offer the best quality for the money you may, and our prices are the most affordable on the market. Fast delivery, constant support, and easy ordering are the ingredients that make our service the best.
Q&A
Simply enter your username, select your posts and see the shares come in. No registration or password required!